What's Going On? 2/24-2/26
UTC Women's Basketball vs. Wofford
Go Mocs! As usual, our favorite UTC ladies are ready to wipe the court with whoever gets in their way – watch out, Wofford! Come cheer on the Mocs!

February 25
2:00 PM 
McKenzie Arena
gomocs.com
Con Nooga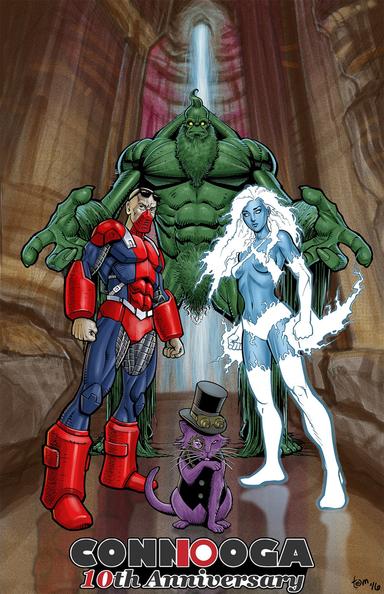 It's the 10th anniversary of Con Nooga! If you consider yourself a fan of basically anything, Con Nooga is the place for you – they've got anime, comics, authors, artists, music, SciFi, horror, paranormal, fantasy, music, gaming and more! Extra credit if you have a sweet costume to show off!
February 24 – 26
All Day!
The Chattanooga Convention Center
connooga.com
ChattiGras
Come enjoy dinner, dancing, music and a casino – all in support of Chattanooga Schools! Get in the spirit of Mardi Gras, coming up on the 28th, with a swingin' party – sparkly masks optional, but certainly encouraged!
February 25
7:00 PM
The Chattanoogan
chattigras.com
Prix Fixe Tasting Menu Pop-Up Restaurant
Get an introduction of Calamansi Cafe's Filipino-American Fusion Food! Get ready to taste the wide range of flavors coming from the native islands and influenced from other countries such as China, Malaysia, Spain and India – some of my personal favorite foods!
February 24
6:00 PM
Chattanooga WorkSpace
facebook.com/calamansicaferestaurant

Wings to Soar
Get up close and personal with birds of prey – in a much safer environment than trying to pet that hawk that hangs out in your back yard! John Stokes and Dale Kerenahan of Wings to Soar bring their years of knowledge working with birds of prey to the audience – it'll be lively, exciting and educational!
February 25
1:00 PM
Reflection Riding Arboretum and Nature Center
reflectionriding.org